Bali Activities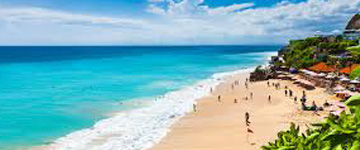 The Beach
As the crow flies Anyar Estate is only 900 metres from the closest beach, Canggu, directly west. Sounds close, however there are rice padi's, a river crossing, a few private properties and a bit of a climb to get there. Other options include Blue Ocean.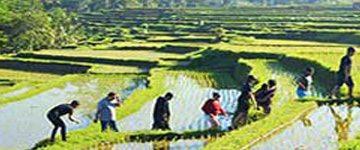 Padi Walk
Don't be afraid to do on your oldest pair of sneakers (or even better bare feet) and trek across the padi fields, a great way to explore the area.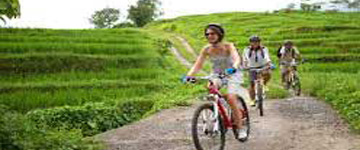 Bicycle Rides
The real Bali is the narrow village streets, the little lanes that seem to lead to nowhere in particular but end up at a beautiful scenic spot. Get on a bicycle and peddle for a day. It doesn't really matter which way you go, its all good. Just remember to write down the Anyar Estate address and take it with you to help with directions back.
Health & Beauty: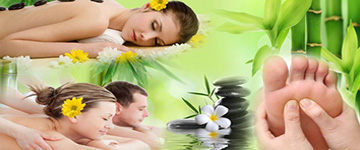 Spa Treatments
One of our staff can arrange for a beauty therapist to come to the Estate or there are some options not too far away. Body Works – (0361) 733317 – is one of Bali's best known day spas and offers everything and anything that can be done to your body (well almost). There are also several beauty salons and massage rooms located within a few hundred metres worth a try for a very low cost.
Sports: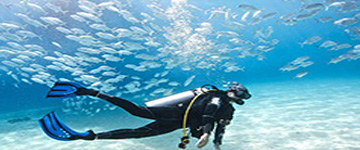 Scuba Diving
Indonesia is at the very top of the world diving charts when it comes to marine life and coral growth. At the centre of the scuba industry is Bali with a whole host of dive sites and dive centres. From the rushing currents of Nusa Penida to the mysterious shipwreck at Tulamben there is a huge variety of fascinating undersea places to be discovered.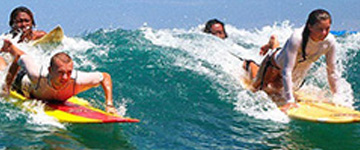 Surfing
Bali has some fantastic surfing, most of it very close to Anyar Estate. Echo Beach, Canggu, Kuta and Seminyak beaches are all within 15 minutes drive away. For more advanced waves and breathtaking scenery try Uluwatu and Dreamland on the Nusa Dua peninsula. There are surf schools too if you want to learn, try Blue Ocean beach.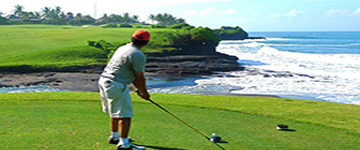 Golf
The island boasts some world class golf courses at various and varied locations.Nirwana Bali Golf Course – Tanah Lot – Telephone: (0361) 815960
Bali Beach Golf Course, Sanur – Telephone: (0361) 287733
Bali Golf & Country Club, Nusa Dua – Telephone: (0361) 771791
Bali Handara Kosaido – Bedugul – Telephone: (0362) 22646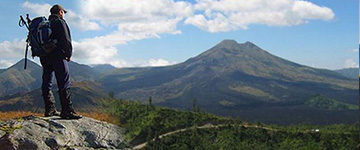 Mountain Trekking
With the majestic Gunung (Mt.) Agung and her neighbouring mountains providing Bali with it's amazing scenery, trekking is a very popular pursuit here.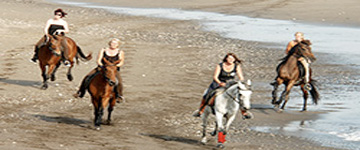 Horse Riding and Kuta P Stables
KUDA-P STABLES are located in the sleepy Balinese village of Pererenan – just a 10 minute drive from Canggu. The Australian owned and operated Stables overlook lush green rice fields where very little has changed in the method of farming over the centuries.
Gang Sabana, Banjar Kang Kang. Pererenan-Bali
Email: kudapbali@y7mail.com
Phone: +62 (361)7472716